Astrid Tuminez, president of the University of the Valley of Utah, speaks to attendees ahead of the China Challenge Summit at the University of the Valley of Utah in Orem on Thursday. Business leaders, foreign affairs experts and national security policy professionals gathered at UVU on Thursday to discuss strategic insights and tactical advice on how the United States can operate in symphony. with China in the current global environment. (Laura Seitz, Deseret News)
Estimated reading time: 7-8 minutes
OREM – China's economy is poised to become the most powerful in the world with a coordinated goal of overtaking the United States in its rise to the top.
In addition to being the United States' third-largest trading partner, China also has an eye on the Beehive State and its booming economy.
Utah's merchandise exports to China grew 31% in 2021, to $1 billion, the U.S. China Business Council said Thursday.
While the Chinese economy is booming, the relationship between China and the United States is barely on the spot, thanks in large part to President Xi Jinping's personal assumption of all major levers of power in China. China.
His heavy hand may not be leaving anytime soon either.
"He's a leader who deeply believes in the ideology he was raised with," said Matt Pottinger, a former deputy national security adviser for the United States.
Business leaders, foreign affairs experts and national security policy professionals — to the tune of 1,200 in-person and virtual attendees — gathered Thursday at Utah Valley University to discuss this challenge, as well as strategic insights and tactical advice on how the United States can work in symphony with China in today's global environment.
State of US-China Relations
Jon Hunstman Jr., former US ambassador to China during the Obama administration and former governor of Utah, said the United States was currently "redefining the whole state of bilateral relations" with China. China.
This relationship is also "by far" the most important the United States has with any country in the world, said Nicholas Burns, current US ambassador to China.
This is largely due to what he described as the level of competition and interaction between the two powers when it comes to respective economies and societies.
"I'm sorry to say, I think the relationship is in really tough shape," Burns said. "This is a very difficult time… We Americans do not believe that China plays by the rules of economy and trade and that this is unfair to our businesses and our workers, as well as to the American public and our economy. ."
Burns described China as breaking the rules and "pushing" for power over the United States – and its allies like Japan, Australia, South Korea, Thailand and the Philippines – both military as well as economic and technological.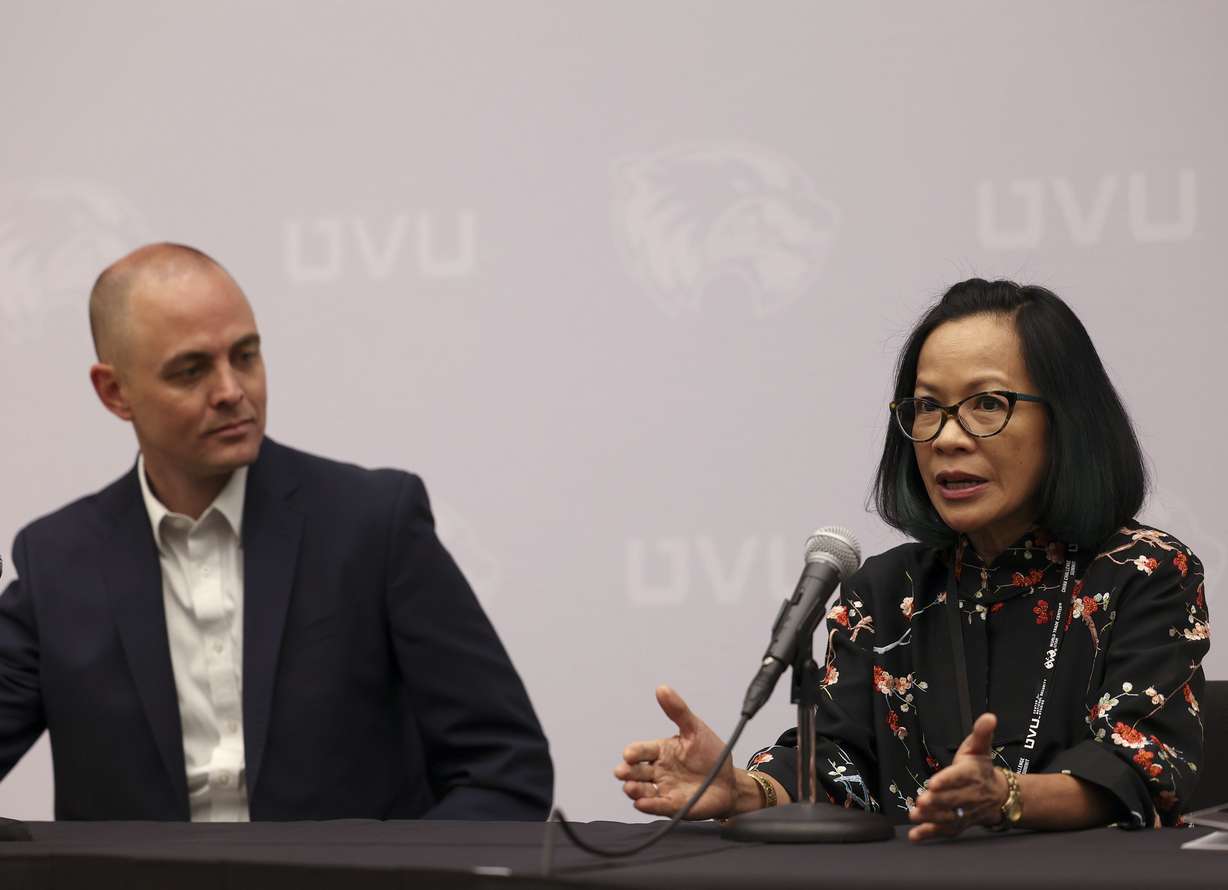 "I think you and I would assume we're going to have trade competition, that's fair," Burns told Huntsman. "But the Chinese are looking to weaponize many of these technologies and that presents a real challenge for us."
China, Burns said, has ambitions to become the most powerful power in the Indo-Pacific region and it will make great, sometimes illegal, efforts to expand its military presence.
"Taking land, taking islands and militarizing them against international law – they are doing it," Burns said.
Other fundamental differences between the two countries also exist, Burns said.
Namely, the United States has an unwavering faith in democracy and the freedom of the people.
"The government here (in China) doesn't do that," Burns said. "It's a deep divide and I think we feel it quite strongly in our mission that our job is to defend the United States and our people."
American priorities in the Chinese relationship
As competitive as China has been in trying to flex its metaphorical muscles on the United States, Burns said it was imperative that the United States address that competitiveness "head on."
"We're in a largely competitive mode here with the Chinese," Burns said.
For a country that seems to side with the United States, how could America, as a divided country, hope to respond?
When it comes to China, Burns said, the United States isn't as divided as it is in other policy areas.
"There is no identical fuse between the two political parties or between, say, conservatives and liberals," Burns said. "There is, I think, a consensus that we are in a different mode now. That the Chinese government is much more assertive than it was 10, 15 or 20 years ago against the interests of the United States."
"Republicans, Democrats (they) don't agree on much these days on Capitol Hill, but they agree on China," Burns said.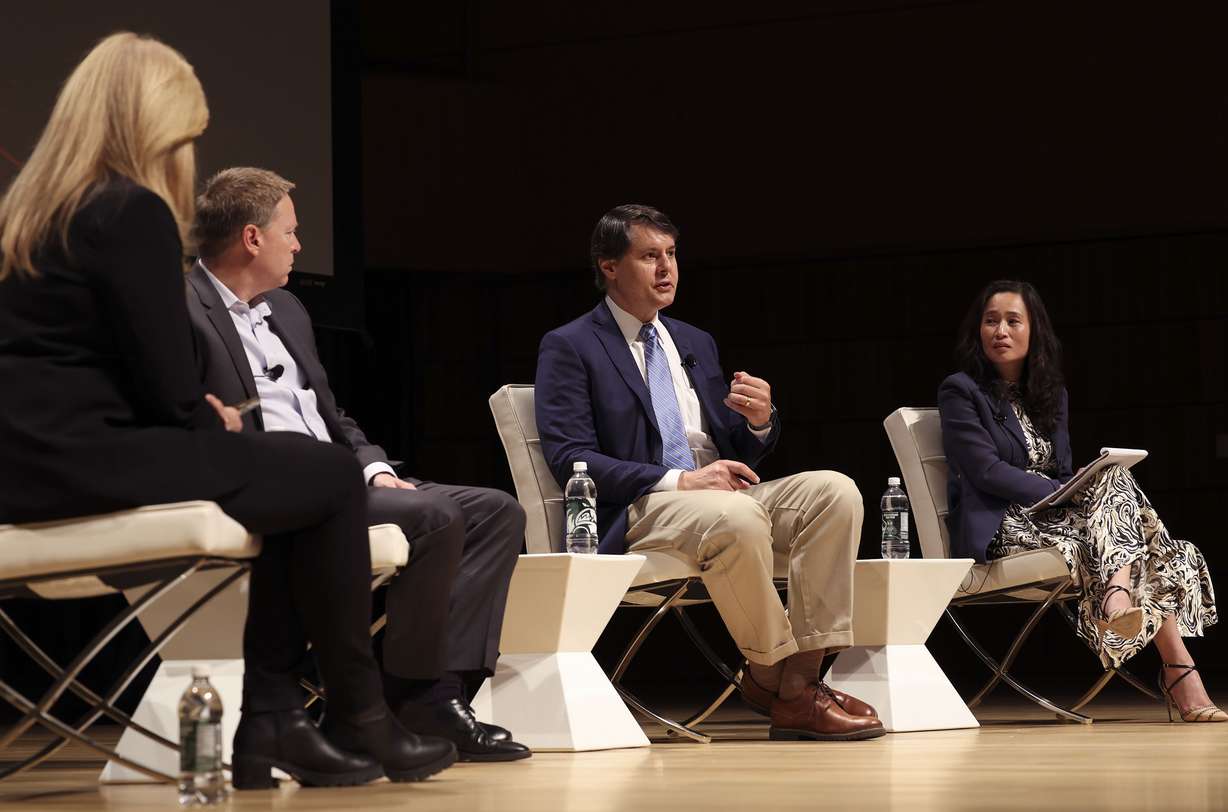 It is a strength, he said, because the Chinese will "try to divide us".
Moreover, Burns and Huntsman agreed that the United States must invest in itself if it is to compete effectively with China.
Burns pointed to the bipartisan $1 trillion infrastructure bill signed last year by President Joe Biden — the biggest infrastructure bill in a generation — as a positive step in making states United more competitive in the international field and compete with China in the long term.
Because of China's ambition to become the strongest and most influential power in the Indo-Pacific region, the United States must also invest in and align with its allies, Burns said.
"I think that's probably the most effective way in terms of foreign policy and defense to deal with the Chinese," Burns said. "We don't want to go to war with China, … we don't want conflict – but we have to stand up and protect our security and our economic interests in this region and our allies are helping us do that," against what he called an "increasingly aggressive China".
Decoupling and moving into the future
Huntsman pointed to the trillion-dollar trade relationship between the United States and China, as well as the global supply chain that runs through it, referring to American manufacturing operations in China to introduce the idea of ​​decoupling into Thursday's discussion with Burns.
"How far does this really go before it starts to negatively impact consumers in the United States and maybe even some of our allies and friends…who are all part of this business matrix which has been built over the last decades?" asked the hunter.
Burns said there is a $650 billion bilateral trade relationship between the United States and China.
Think about it. Many of the goods Americans consume and depend on every day come directly from China.
"Last year, American farmers and ranchers sold $38 billion worth of American agricultural (and) ranch products to China," Burns said. "That's one-fifth of all U.S. agricultural exports to the world, so there's a degree of integration here that you can't easily disentangle."
Burns said while many try to accuse the United States of decoupling from China, in reality it is China leading the way.
He said China is trying to "look within" and develop its economy so that it no longer depends on the United States or other countries for its imports and trade.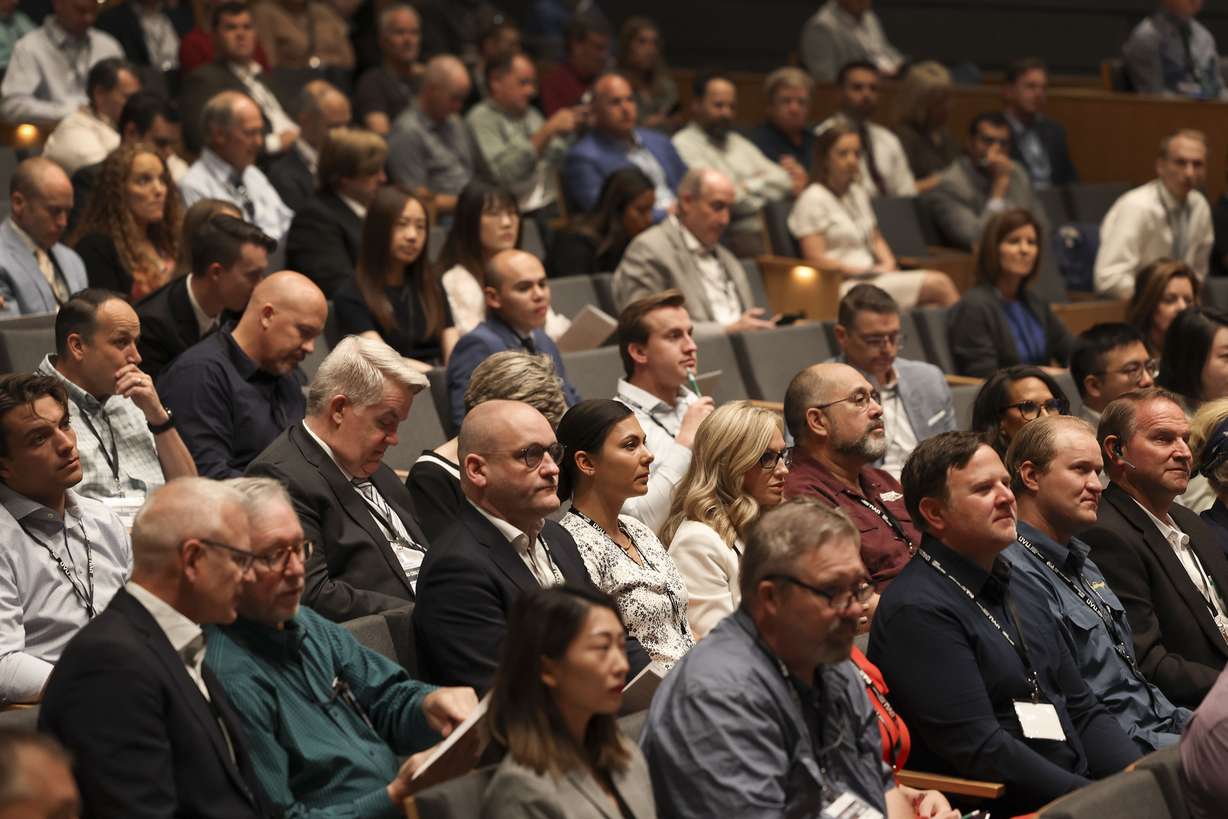 Huntsman and Burns also agreed that China sees Russia as a case study of why it is important to reduce reliance on supply chains and ensure they are not the "fall prey" to Western sanctions in the future, in the same way global sanctions that Huntsman says worked "brilliantly" impacted Russia after its invasion of Ukraine.
"China doesn't want that to happen in a future scenario," Burns said.
Additionally, Burns said the trend that has occurred over the past five to ten years in China toward increased authoritarianism and control demonstrated by the Communist Party of China will likely lead to Xi Jinping serving a third five-year term without previous as president.
"It's very likely that he will rule this country (China) for the next five years and maybe even beyond," Burns said.
That said, it is up to the United States to continue to invest in its allies and itself in the fight to maintain a bilateral relationship with China.
"You can see the impact this country has on the rest of the world just because of how powerful it is," Burns said. "Another reason why we need to be complete here in the American mission, to represent our own interests and our own values."
×
Pictures
More stories that might interest you